Enlistment
Ten years ago today, I enlisted in the Army. Can't believe it's been that long.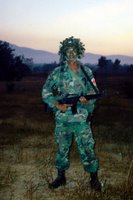 Posing for a photo after dawn on the 2nd anniversary of enlistment. It was the final day of an overseas exercise in Thailand.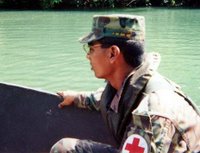 On medical cover in Brunei. They put thunderflashes in the river to scare away the crocs so that the men could do the river crossing in relative safety.