semi-naked hunks playing with balls
aka the new zealand sevens team trains at the padang
I woke up this morning and read in the ST that New Zealand gave a rugby clinic to kids at the Padang and that England trained there too. No times were specified, so I wondered if I should just try my luck at the Padang today. I figured, if neither of the teams were there, there might be a chance some of the other teams might use the pitch.
When I got to the Padang, it was empty. Anyway, it was superb weather - haven't seen a decent blue sky in Singapore for a while. So, I started snapping the CBD skyline, with the Singapore Cricket Club in the foreground. I spent quite a few minutes fiddling with my camera and lenses. When I turned around...
A team clad in blue and white adidas jerseys were at the bleachers, warming up. Samoa? A closer look... spotted Eric Rush: NEW ZEALAND! Happily snapped away for the next hour or so. =)
And no, this is not an April Fool's joke...
Here you go!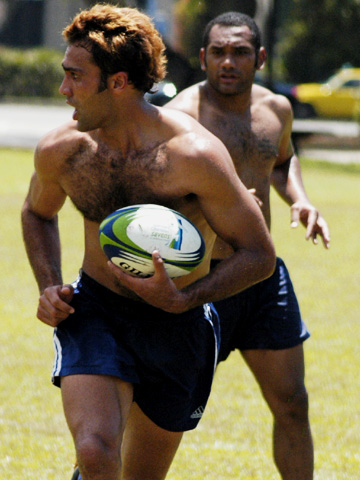 ready for sprints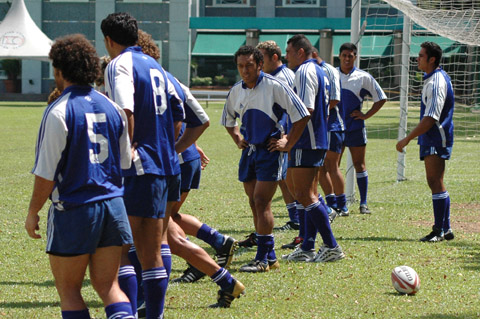 smile when you pass the ball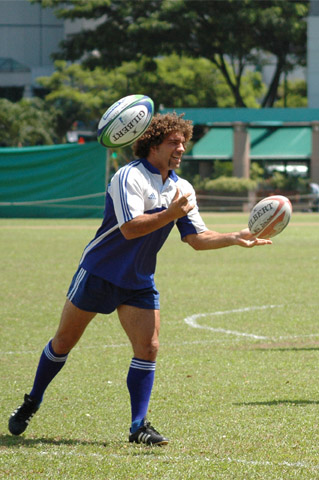 taking drills seriously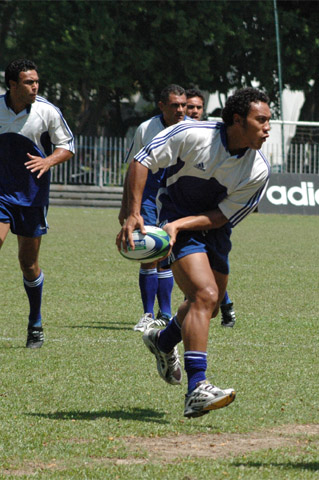 scrums and bums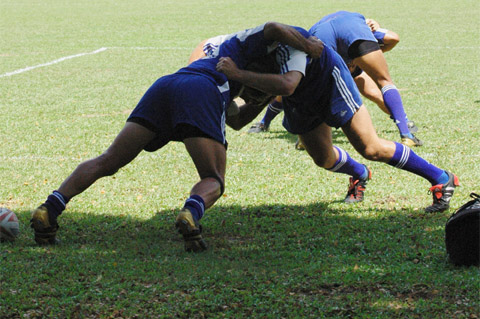 warming up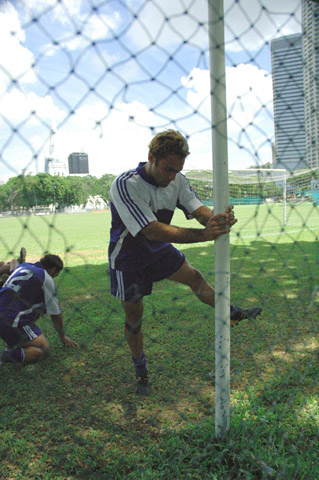 the fellowship discussed how to take on mount swissotel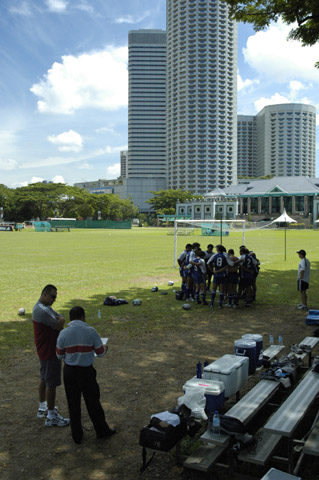 pass it to me!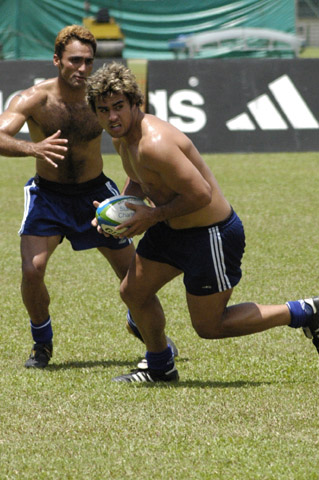 help me search for my contacts...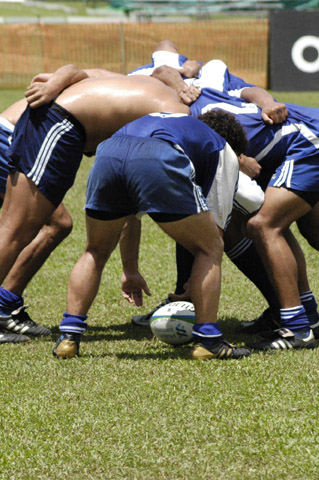 what are YOU looking at?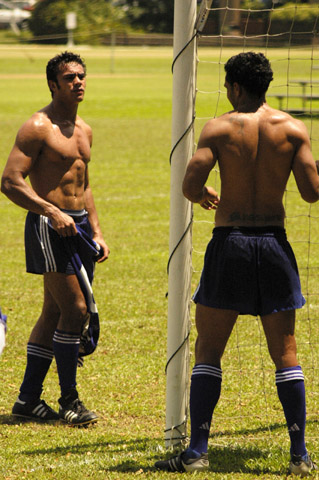 bro, you've taken this male bonding thing a little too far...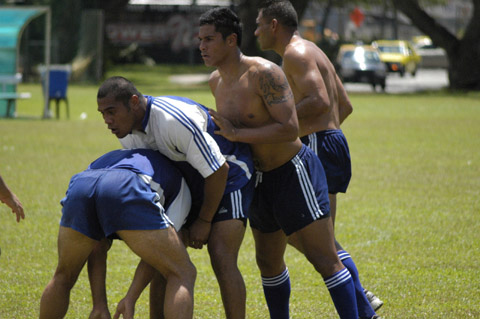 to pass or not to pass?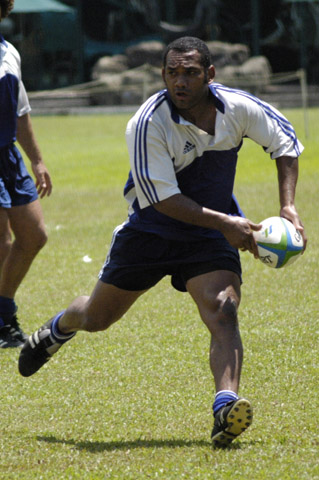 cooling off
yes, coach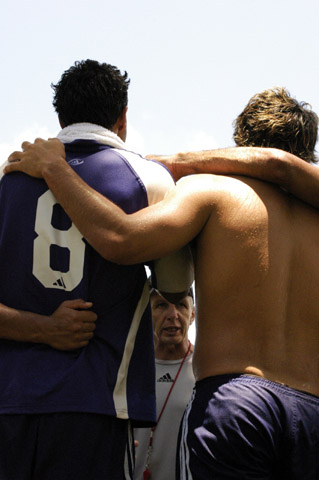 what's a little singaporean humidity to a kiwi?